Campaigns in the News!
PWC GOP – Meeting Call 
Monday November 23rd, 2015
Dear Friends,
By the authority of the Plans of Organization of the Republican Party of Virginia and the Prince William County Republican Committee, I hereby call a meeting of the Prince William County Republican Committee, to conduct its regular business on Monday November 23rd, 2015. The doors open at 7:00 PM and the meeting will begin at 7:30 PM.  The meeting will be held at the Louise Benton Middle School at 7411 Hoadly Road, Manassas, VA .  Directions to Benton Middle School can also be found at our website http://pwcgop.org/
AGENDA:
1.  Call to Order – 7:30 PM
2.  Invocation & Pledge of Allegiance – 7:30 PM
3.  Approval of previous meeting's minutes – 7:35 PM
4.  Legal Review; Support of GOP Candidates – 7:40 PM
5.  Election Results Candidate and Elected Official Time – 7:45 PM
6.  2016 County Convention – 8:05 PM
7.  Report of Magisterial Districts – 8:15 PM
8.  Report of Republican Clubs – 8:30 PM
9.  New Business – 8:45 PM
       –  Community Engagement – DJ Jordan
       –  Events – Operations
10.  Chairman's Report – 9:00 PM
     – Treasurer's Report – Bob Pugh
     – Lincoln-Reagan Dinner – Dan Varroney
11.  Admission of New Members – 9:20 PM
12.  Adjourn – 9:30 PM    
The Chair reserves the right to recognize elected officials at any time for the purposes of remarks, announcements or a report. 
Bill Card,
Chairman
Many of you have asked about ways to help out Terrence Boulden's family. We have set up a GoFundMe page to collect donations to help support Terrence's family; the link is below. Alternatively, you can send money directly to Terrence's mother–please contact Joe Desilets (josephmdesilets@gmail.com or (703) 298-4717) or Stephen Spiker (stephen.spiker@gmail.com or (757) 618-0676) for the address. Checks should be made out to "Esther Boulden".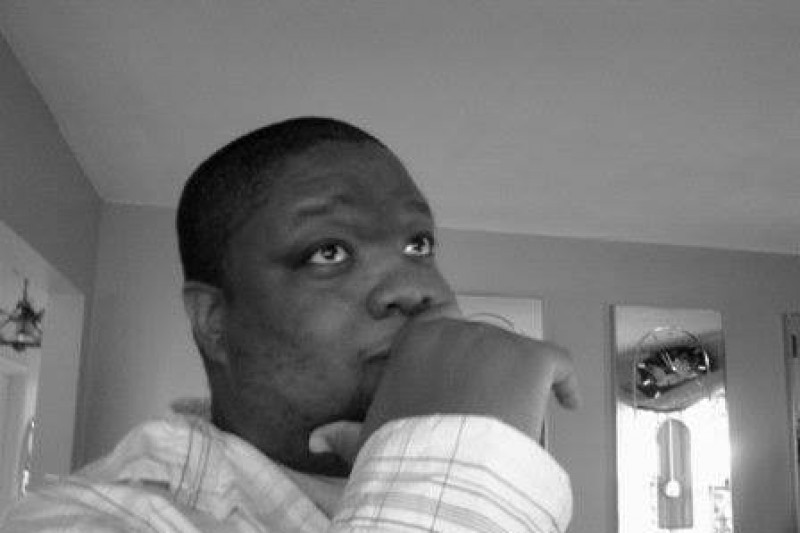 REPUBLICAN CANDIDATES 2015
CLERK OF THE COURT                                   
Michele B. McQuigg (R)*
COMMONWEALTH'S ATTORNEY
Michael C. May (R)
SHERIFF
Glendell Hill (R)*
VIRGINIA SENATE
13th District – Richard H. Black (R)*
28th District – Richard H. Stuart (R)*
29th District – Harry J. "Hal" Parrish II (R)
36th District – Gerald M. Foreman II (R)
39th District – Joe R. Murray (R)
HOUSE OF DELEGATES
2nd District – Mark Dudenhefer (R)
13th District – Robert G. "Bob" Marshall (R)*
31st District – Scott Lingamfelter (R)*
40th District – Timothy D. Hugo (R)*
50th District – Jackson H. Miller (R)*
51st District – Richard L. Anderson (R)*
52nd District – No Candidate
87th District- Chuong D. Nguyen (R)
BOCS CHAIRMAN – Corey A. Stewart (R)*
MEMBER, BOCS
Brentsville –Jeanine M. Lawson (R)*
Coles – Martin E. Nohe (R)*
Potomac – Maureen S. Caddigan (R)*
Gainesville – Peter K. Candland (R)*
Occoquan – Ruth M. Anderson (R)
Woodbridge – Stephen H. Chapman (R)
SCHOOL BOARD CHAIRMAN – Timothy M. Singstock
MEMBER, SCHOOL BOARD
Brentsville – Gilbert A. Trenum, Jr. *
Coles – William J. "Willie" Deutsch
Gainesville – Alyson A. Satterwhite*
Woodbridge – No Candidate
DIRECTORS, SOIL AND WATER CONSERVATION DISTRICT
Elizabeth H. Ward*
John Price*
Tonight, the PWC GOP voted to officially endorse the following candidates for Prince William County School Board: Tim Singstock (At-Large Chairman) Alyson Satterwhite (Gainesville) Willie Deutsch (Coles) John Gray (Occoquan) & Gil Trenum (Brentsville).